Ravenswood Community Services (RCS) provides the basics of food and supplies to our neighbors, respecting the dignity of all and creating community throughout Ravenswood and the surrounding neighborhoods. We strive to offer services and connections to resources that can help people realize health, stability, and self-sufficiency.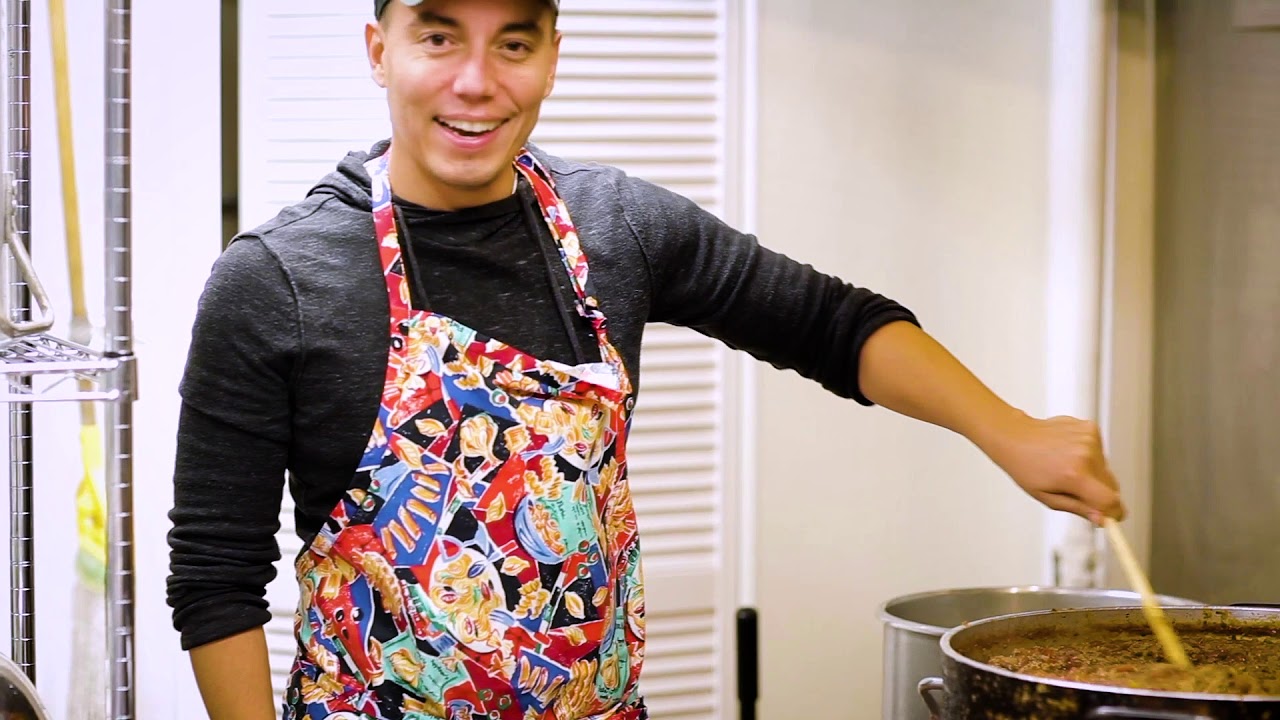 Vision: Neighbors Helping Neighbors
Ravenswood Community Services strives to be a place where people, neighbors – whether those in need or those of means – are fed, welcoming all who come to our doors, treating each with dignity. Our hunger relief programs work to provide nutritionally balanced bags of groceries and meals of the same quality we all want for our own families. We include fresh produce, milk, bread, and meat each week and offer alternative items for those neighbors without access to a kitchen.
RCS programs bring together people from all sides of the economic divide in our changing neighborhood. Through our common goals, individual gifts, and shared vision for the future of our neighborhood and the wider community, Ravenswood Community Services strives to be a force for positive change in our corner of the world.
History
Ravenswood Community Services began as an outreach program of All Saints' Episcopal Church in Chicago's north side Ravenswood neighborhood. In 1993, parishioners began distributing bags of groceries through the front door of the church to about 20 neighbors in need each week. By 1998, the grocery distribution program expanded to include a weekly hot meal. The number of participants quickly doubled and tripled in those early years. All Saints' parishioners joined with community volunteers to staff the "Just Neighbors" Food Pantry and Community Kitchen.
In 2001, All Saints' formally launched Ravenswood Community Services (RCS), a separate 501 (c) 3 non-profit agency focused on helping to alleviate hunger in the community. The All Saints' community and its resources remain an important and integral part of RCS and the achievement of its mission.
Who We Are
RCS Board of Directors
The Rev. E. Suzanne, President Rector, All Saints' Episcopal Church
Brian Lynch, Chair Director, Partner Services, Intapp
Mark Ortlieb, Treasurer General Attorney, AT&T Illinois
Nicole Spreen, Secretary Director, MAXIMUS Center for Health Literacy
Kelly Hewitt Relationship Manager, Wealth Management Group, Northern Trust
Margaret McCamant Music Director (retired), All Saints' Episcopal Church
Daniel Morgan Vice President, Technology, 20/20 Foresight
Lisa Patel Director, Business Development, Golub Capital
Sara Rodites Senior Recruiter, Investment Banking, William Blair & Company LLC
Erin Ruffolo Group Fitness Specialist, Galter LifeCenter
Jane Schaefer Vice President, Verge International Inc.
Jennifer Boyle Tucker Assistant for Communications and Networking, Episcopal Diocese of Chicago
For Financial Statement information, contact us for a request.
To view or download our 2022 Annual Report, use the links below.
Staff
About Lori
After more than 10 years as a volunteer, I joined the Ravenswood Community Services
staff in January of 2012, bringing my business background and volunteer experience to
the ED role.
I've worked as a project manager, a marketer, a product manager, a systems analyst,
and a professional organizer and each job had parts that I enjoyed, but I love working in
the nonprofit space, surrounded by people who believe that if you can do something to
help someone, you should.
If you'd like to get involved with this great community of volunteers, donors, and all-
around great humans, please contact me.
About Parker
I joined Ravenswood Community Services in August 2014 while serving as a Julian Year intern, and in August 2015, I officially joined the RCS staff as the Operations Manager. I manage all volunteer scheduling and opportunities, volunteer communication and social media, pantry and kitchen logistics and supplies, food donations and deliveries, and record keeping. I have a particular interest in social justice and am proud to work for an organization that can provide food to all without restriction.
If you are interested in volunteering with RCS, making a donation, or would like more information about our services, please contact me.
Powered by Volunteers
The Ravenswood Community Services Food Pantry hosts an average of 250 pantry visits and enjoys the volunteer efforts of an average of 40 volunteers each week. Learn more about how you can help!